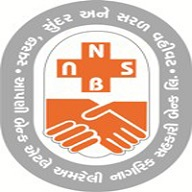 Welcome to
Amreli Nagarik Sahakari Bank Ltd.
Reg. No:SE. 8905 Date : 11/06/1964 | License No: UBD/GUJ/1546P Date : 11/02/1998
---
BEWARE! DO NOT reply to any fraudulent phishing emails purportedly sent by Amreli Nagarik Sahakari Bank Ltd. or other authorities asking for your Login ID, Password(s), account details etc. for registration of OTP feature or for any other reason.
Protect your account :
Beware of deceptive emails that appear to come from Amreli Nagarik Sahakari Bank Ltd. asking you to update sensitive account information (like Login ID, Password, ATM PIN, etc.) or asking you to verify your identity or to login to your account for instant activation etc. by clicking on a link provided within the email.
This activity whereby somebody seeks to steal your identity is commonly known as 'phishing'.
DO Not act on such mails. Please delete these e-mails from your mailbox.
Please ensure the following before you login:
The URL address on the address bar of your internet browser begins with "https"; where the letter 's' at the end of "https" means 'secured'.

Look for the padlock symbol either in the address bar or the status bar BUT not within the web page display area. Verify the security certificate by clicking on the padlock image.


Ensure that the address bar has turned to green indicating that the site is secured with an SSL that meets the Extended Validation Standard (supported in IE 8 and above, Mozilla Firefox 4.1 and above & Google Chrome)


Avoid using Amreli Nagarik Sahakari Bank Ltd. net Banking site from untrusted computers (e.g. Cyber cafe;)


Use the Virtual Keypad for enhanced security to enter your net banking passwords,